Logo Caps & Embroidered Hats
When it comes to sports, caps can serve as a unifying element between players and fans—it's a part of the uniform they can both share. Some sports teams can actually have dozens of styles for their fans to choose from. Show your support for your favorite team with a logo cap that fits your personal sense of style. Create your unique cap by choosing from our wide range of types, materials, colors, and fabric. When it comes to personalized headgear, EmbroidMe truly has something for everyone.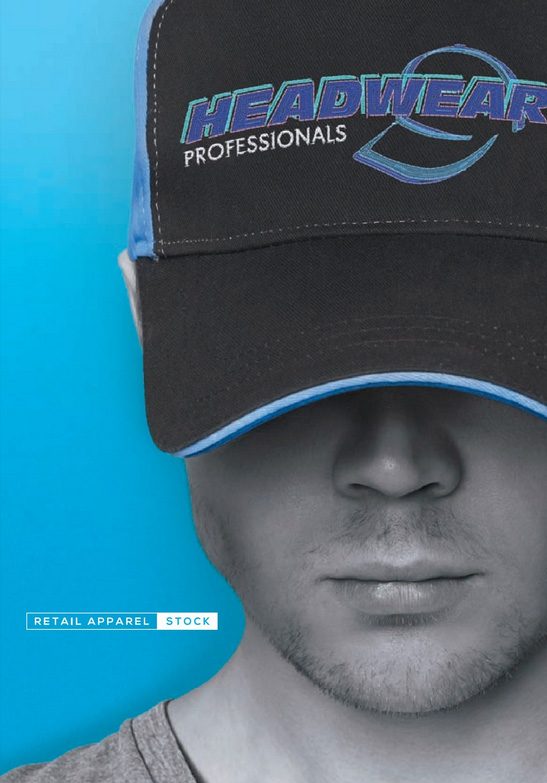 Get your message out there!
Talk about a walking billboard for your company, product, or service… our caps and hats carry your message around town with you and ensure that your message is spread everywhere you go. Adding your logo to a promotional hat or cap is an inexpensive, yet effective way to share your message… and the possibilities are endless! Our caps include knit beanies, traditional baseball caps, hippie headwear, safari hats, French berets, straw hats, visors and work hats, just to name a few. Giving out promotional hats with your logo shows you care about your company or club and the person who wears your hat. Consider adding your logo to one of our traditional national name brand hats or to something that's a little more memorable. Hats are popular across the board, with unstructured versions being a favorite for young adults and with athletes preferring the clean, structured look.
---
STOCK STYLES

EXTENSIVE STANDARD RANGE OF STYLES

- Caps and hats

- Available plain from Stock

- Decorating, Printing & Embroidery - UK Production

- Minuim order 25pcs

- Lead time: aproximate 7 days

- Urgent orders: Give us a call

- Tell us when you need it, we love urgent orders!

COMPLETE CUSTOM

YOU DREAM IT... WE'LL BUILD IT

- Limitless choice

- Great price saving

- 144 piece minimum

- We also customise bucket hats, beanies & visors

FAST TRACK

SUPER FAST OFFSHORE PRODUCTION 14-21 DAY DELIVERY FROM SAMPLE APPROVAL

- Lower cost than stock styles & substantial cost saving for multi-position embroidery

- Complex fine detail and 3D embroidery

- Stunning low minimum order quantities

- Minuim order 144pcs

- Lead time: 2-3 weeks

EXPRESS

AMAZING EXPRESS OFFSHORE PRODUCTION 3-4 WEEKS DELIVERY FROM SAMPLE APPROVAL

- Over 530 Styles, with 1000's of colours

- No limit on embroidery positions

- Catalogue & price list available

- Complex fine detail and 3D embroidery

- Minium 144 Caps

- Lead time: 3-4 weeks
---
NEW STYLES
New Flat Peaks - Amazing new styles with exceptional decoration space for local stock orders allowing both print and embroidery to work effectively on the large front centre panel. Caps come in Premium American Twill, Truckers and Foam Front styles.
New Rip Stop Fabric - Another innovative fabric option from the headwear Professionals, suitable for all audiences from sporting through to high-end corporates.
Premium American Twill Polyester Caps - A great alternative to the brushed cotton with its Anti-Fade properties. A well-priced premium cap style for types of end users. A great deep fit cap meeting the modern day standard.
New Colour Options in our best-selling multi-colour caps suiting all corporate logos and team colours. Styles include 4167 and 4210.

Aboriginal Design Cap and Bucket Hat - Perfect for all indigenous events requiring the Aboriginal colours of Red, Yellow and Black. Cap made in Polyester Twill to suit any price point and also with Anti-Fade properties to suit indoor and outdoor activities.
New Kids Multi Colour Bucket Hat - Well suited for child care centres, the Polyester Twill fabric allows for breathability for young heads and the Anti-Fade fabric provides long lasting colour in outdoor conditions. A great bright alternative to our standard Buckets Hats.
Kids Trucker Caps - With Trucker Caps still leading the sales acros all cap types throughout 2017, Headwear has decided to introduce a kids size 54cm Trucker Cap in 4 popular colourways.
---